In the Master's programme in Archaeology you will become familiar with general themes such as Mobility and Migration, Historical Archaeology, Heritage and how to do research. These will be specified according to specialisation: European and Mediterranean Archaeology or Digital Archaeology and Heritage. The small-scale setting of the programme provides the ideal setting to combine theory and practice in archaeology.
Programme video Archaeology
The Master's in Archaeology explained
In this video, Prof. James Symonds and current student Sam illustrate the study programme and share their views on the Master's Archaeology in Amsterdam.
Archaeology in Amsterdam
This Master's degree programme is offered jointly by two universities. The University of Amsterdam and VU Amsterdam have combined their expertise in the fields of Archaeology, Ancient History and Classics in the Amsterdam Centre for Ancient Studies and Archaeology (ACASA). This merging of specialisations creates a stimulating environment for collaboration and study and extends the options when it comes to the supervision of your Master's thesis.
Combination of two universities
Latest knowledge and advanced digital skills
Amsterdam
Stimulating archaeological environment
Specialisation
Pursue individual interests
Why study Archaeology in Amsterdam?
World-class education
This Master's programme offers the opportunity to gain a world-class education in the archaeology of Europe and the adjacent Mediterranean area at a leading European university.
Knowledge and skills
You will gain up-to-date knowledge in European and Mediterranean archaeology and familiarise yourself with advanced (digital) skills.
Follow your personal interests
You will be able to follow and develop your personal interests, among others by tapping into the wide array of expertise of eminent scholars at the UvA and the VU: ACASA.
Ideal study environment
As a student, you will profit from the programme's collaboration with institutions such as the municipal archaeological service and the Allard Pierson Museum. Amsterdam is an international metropolis with a small-city feel. It is a welcoming place to live and study and English is widely spoken.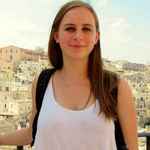 Archaeology and Amsterdam? A perfect combination! You are surrounded by archaeology here! During the construction of the new metro line, for instance, many finds were made. As a student, you regularly visit the Allard Pierson Museum, where you study ancient materials while being surrounded by plaster copies of classical statues. During practical skills classes you study ceramics, glass finds, or bone combs in small classes tutored by very approachable staff. Natalie Park
After graduation
Students graduating with a Master's degree in Archaeology have acquired detailed archaeological knowledge and up-to-date professional skills. They have learned to apply these in a broad archaeological framework. This will enable you to fulfill a senior role as archaeologist in the professional field of archaeology or closely related professions. Graduates can also choose to pursue a PhD programme at the UvA or the VU Amsterdam, or at another university in the Netherlands or abroad.
Degree certificate
Archaeology is an accredited degree programme. After successful completion of this programme, you will receive a legally accredited Master's degree in Archaeology and the title Master of Arts (MA).
Once you enroll at the UvA, you will also automatically be enrolled as a guest student at VU Amsterdam. If you enroll at VU Amsterdam, the exact opposite applies. Please note that you will receive one diploma, from the university at which you originally enrolled.